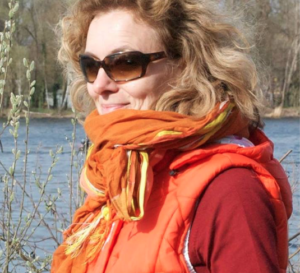 Sarah Gross is a passionate filmmaker who believes in the power of storytelling. Growing up in a large, multi-racially adopted family, she learned to see a culture from all its sides, and has a passion for communicating across our differences. She has a gift for, through her films, seducing the viewer to connect with the stories she tells.
After getting an undergraduate degree at Harvard, she came to Berlin on a Fulbright to study silent film then went on to work as 1st Assistant Director for international films including Goodbye Lenin. For the past ten years she has been writing and directing her own short fiction films, and feature-length documentaries.
As head of Bugle Films she is fulfilling her mission of making the world a more empathetic place, one film at a time.